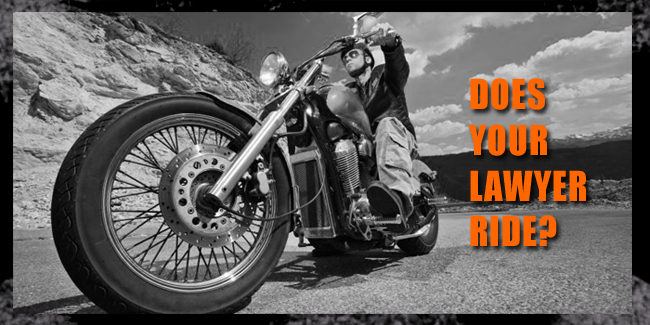 Joe Pinizzotto is a Lawyer that Rides just like You!
Motorcycle personal injury attorney Joe Pinizzotto knows your accident was about more than your personal injury. Someone who calls himself a motorcycle lawyer and doesn't ride himself would not understand the personal relationship between a rider and his motorcycle. Motorcycle attorney Joe Pinizzotto understands and feels your pain!
• Riding for over 45 Years.
• Joe is quick to understand exactly what happened from a biker's point-of-view. As an experienced trial lawyer and rider, he knows how to communicate the details and dynamics of bike riding with insurance companies, lawyers, and juries.
• Joe has represented motorcycle accident victims for 35 years.
• He was voted "Best Attorney" by the Ocean County Observer newspaper's reader's poll.
• Joe is a member of AMA (American Motorcyclist Association) and HOG (Harley Owners Group).
• Joe's success was built by referrals from past and present clients as well as other attorneys.
• He has extensive experience representing motorcyclists injured on the road. Attorneys from as far as California have referred motorcycle accident victims to him for representation. He has achieved substantial monetary awards and settlements for clients as compensation for their pain, suffering, disability and loss of enjoyment of life. He also represents motorcycle riders charged with traffic tickets.
Call now to have a Motorcycle Accident Lawyer review your case: 732-244-0500.